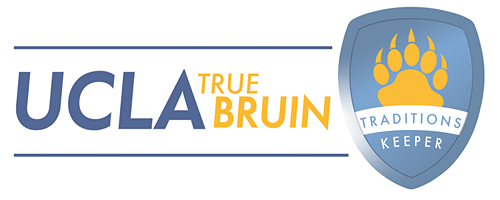 From the moment you set foot onto the UCLA campus, you become a Bruin for life. Take part in the many traditions of excellence, spirit and service that make the UCLA community unique. As you begin completing these traditions you will become more connected to UCLA and feel like a True Bruin. Complete a certain number of these traditions and be awarded the True Bruin Traditions Keeper medal at Commencement. If you have any questions about True Bruin Traditions Keeper, please contact our office at (310) 206-6685, or email us through the MyUCLA Message Center (with UCLA login or without UCLA login).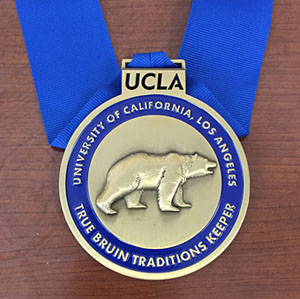 Listed below are the True Bruin Traditions. In order to verify your completion of each tradition, you will need to show some sort of proof of completion (i.e. a picture, a ticket stub, etc.) so be sure to document each activity.  You can download the free True Bruin Traditions Keeper app   from the Apple App Store to help keep track of your progress (currently, the app is only available for Apple products).
If you share your experiences on social media, be sure to use the hashtag #truebruintradition. You can download the list below and begin completing your True Bruin Traditions! Good luck on becoming the next True Bruin Traditions Keeper!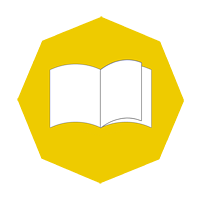 ACADEMICS
Meet with a departmental advisor
Meet with your College/School advisor
Attend Orientation Part 2
Participate in a Common Book Discussion
Attend a research consultation in Powell Library
Study at Late Night Powell
Attend a My Last Lecture
Attend Major Blast
Take a Fiat Lux course
Participate in a Student Research Project
Attend a professor's office hours/meet with a professor
Plan a group study session/utilize a Powell or YRL Study Room
Complete a General Education Cluster
Participate in the College Summer Institute (CSI)
Participate in the Freshman/Transfer Summer Program (FSP/TSP)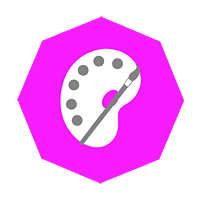 ARTS/CULTURE/FOOD
Attend a movie world premiere in Westwood
Visit the Fowler Museum, Hammer Museum, or Getty Center
Attend a Campus Events Commission Free Sneak, Movie, Concert or Speaker Series
Attend a show at Freud Playhouse
Attend an event sponsored by the Center for the Art of Performance

 

Participate in or attend a student cultural night
Visit Diddy Riese
Participate in Dinners for 12 Strangers

 

Swipe a friend in for a meal together
Participate in or attend a student exhibit
Visit the UCLA or Westwood Village Farmers Market
Participate in or attend the UCLA Edible Book Festival
Participate in Study Abroad/Travel Study
Attend a floor/house program in the Residence Halls
Attend the UCLA Pow Wow
Visit the UCLA Clothesline Project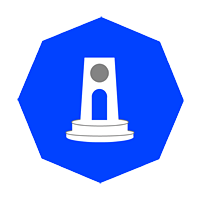 ATHLETICS
Attend a UCLA Football game
Attend a UCLA Basketball game
Attend a USC rivalry game
Attend a Women's sporting event
Attend a Fall sporting event (other than Football and Men's Basketball
Attend a Winter sporting event (other than Men's Basketball)
Attend a Spring sporting event
Attend an away game for any UCLA sport
Visit the UCLA Athletics Hall of Fame at the JD Morgan Center
Take a picture with the Victory Bell
Tailgate at the Rose Bowl
Join the Den
Attend a playoff or championship game for any sport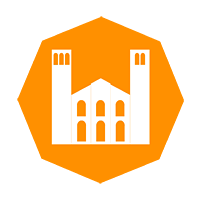 CAMPUS HIGHLIGHTS
Take a stroll through the Sculpture Garden
Find the turtles in the Botanical Garden
Watch a show at the UCLA Planetarium

 

Rub the Bruin Bear's paw for luck
Participate in a Psych study
Visit the dinosaur fossils in the Geology Building
Take a picture with the John Wooden statue
Attend the Chancellor's Office Hours
Take a selfie in front of Royce Hall
Take a selfie in front of your favorite campus location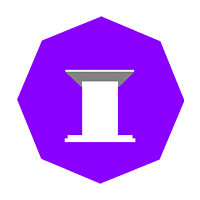 CAMPUS LEADERSHIP
Get involved in any of the following student groups/campus departments:
AAP (Peer Counselor or Volunteer)
BruinWoods (Camp Counselor)
Bruin Leaders Project
Center for Accessible Education (Note Taker, Volunteer, etc.)
Community Service Office (CSO) or Emergency Medical Technician (EMT)
Greek Life (leadership in house, IFC/Panhellenic, etc.)
Honors Societies
New Student & Transition Programs (New Student Advisor)
Pediatric AIDS Coalition
Residential Life (Resident Assistant, Hill Government Representative, Move-in Assistant, etc.)
Student Alumni Association
Student Media (Daily Bruin, Bruin Life, magazines, UCLA Radio)
Undergraduate Admission (Bruin Ambasssdors, Campus Tours, Cub Tours)
Undergraduate Student Association Council (USAC)
UniCamp (Camp Counselor)
Volunteer Center (Task Manager, Site Manager, Project Manager)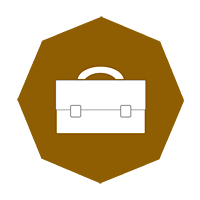 CAREER
Visit the Career Center

 

Sign up for a BruinView account
Join the UCLA Alumni LinkedIn group
Participate in the UCLA Alumni Mentor Program
Attend a career building workshop
Have your resume critiqued through a Career Center workshop
Attend a career networking night
Attend a campus job fair
Complete an internship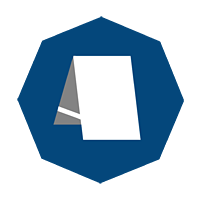 CLUBS & ORGANIZATIONS
Join a club or organization
Flyer on Bruin Walk for a club or organization
Visit the Enormous Activities Fair
Attend a USAC Open Meeting
Attend a social event held by a campus club/organization
Attend a Dashew Center event
Participate in an activity or event held by an academic club or group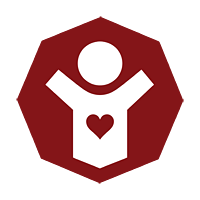 HEALTHY LIVING
Attend a drop-in meditation session
Attend a Mindful Music event
Visit the Medicinal Herb Garden at the Ronald Reagan UCLA Medical Center
Take a nap in one of the locations on the UCLA Nap Map
Participate in GRIT peer-to-peer coaching
Attend a Healthy Campus Initiative pod meeting
Visit a Breathe Well table and win a prize
Attend a "Science & Food UCLA" lecture series event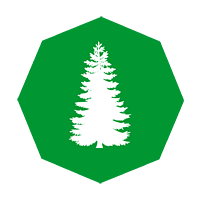 RECREATION & OUTDOORS
Relax at Sunset Canyon Recreation Center
Take a recreation class through the John Wooden Center
Participate in an IM sport
Walk/run the perimeter of campus or take a self-guided campus tour
Visit the UCLA Marina Aquatic Center in Marina Del Rey
Watch a noon concert in Bruin Plaza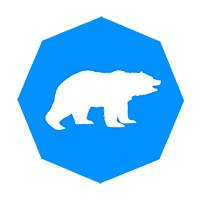 UCLA SPIRIT
Become "Bruintized"
Attend the "New Student Welcome and Dinner"
Obtain a UCLA license plate frame
Attend/perform in Spring Sing

 

Attend the Beat 'SC Bonfire and Rally

 

Attend Bruin Bash
Participate in 8-Clap Heard Around the World
Take a picture with Joe or Josie Bruin
Participate in "Fan Friday"
Donate to the UCLA Fund
Join the UCLA Marching Band or Color Guard
Participate in the Transfer T-Shirt Exchange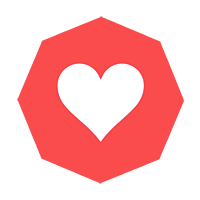 VOLUNTEER
Participate/volunteer in Bruin Day
Participate in Volunteer Day

 

Participate in Dance Marathon

 

Sign up for a One Bus, One Cause

 

opportunity
Donate canned food during I Heart UCLA Week

 

Donate food and supplies to the UCLA Food Closet

 

Donate blood at/or flyer on Bruin Walk for the UCLA Blood and Platelet Center

 

Volunteer with a student-initiated outreach program at the Community Programs Office
Participate in the UCLA Relay for Life
Volunteer at the UCLA Medical Center
Glean excess farmer's market produce with Food Forward
Volunteer in the Teaching Kitchen Collaborative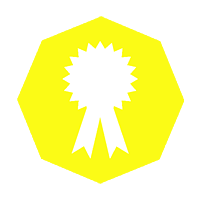 PERSONAL ACHIEVEMENT
Finish a Daily Bruin crossword puzzle
Write a response to a Daily Bruin article and have it published
Take a photo in a cap and gown for the Bruin Life Yearbook
Become a recipient of the Chancellor's Service Award
Become a finalist or recipient of the True Bruin Distinguished Senior Award
Declare candidacy for graduation
Make the Dean's List for a quarter
Graduate with Departmental Honors
Graduate with College Honors
Graduate with Latin Honors
CREATE YOUR OWN
Create your own tradition for you and your friends to participate in while at UCLA!
If you would like to print up a checklist of the traditions please click on the appropriate choice.
Did you enter UCLA as a Freshman or a Transfer student?