Our staff is comprised of a small group of professionals who oversee a large team of undergraduate students serving as New Student Advisors (NSAs).
NSA Team Blue works within the NSTP office with the administrative aspects of the program. They also serve as advisors during the New Parent & Family Orientation sessions. NSA Team Gold serve on the New Student Orientation sessions, providing both advising on academic programs and courses as well as campus services.
If you are a current UCLA undergraduate student, you might consider applying for these positions. Working as an NSA is a highly rewarding experience that can build outstanding professional skills while also developing lasting, memorable friendships!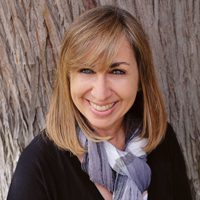 ROXANNE G. NEAL
Assistant Dean
New Student & Transition Programs
New Student & Transition Programs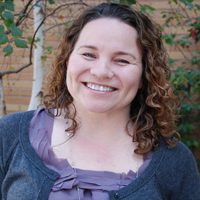 LISA DELVILLAR
Associate Director
First-Year Programs
New Student & Transition Programs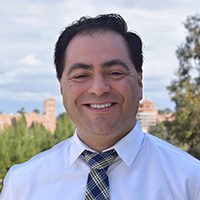 JESSE CARRASCO, MS Ed.
Associate Director
Transfer & Transition Programs
New Student & Transition Programs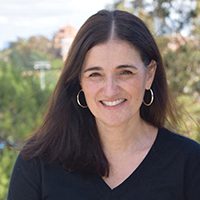 CHRIS CAVA PRESTON
Graphic Designer
New Student & Transition Programs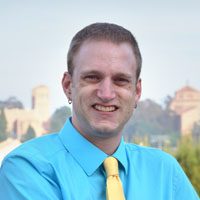 RYAN DARLING, M.Ed.
Associate Director
New Parent & Family Programs
New Student & Transition Programs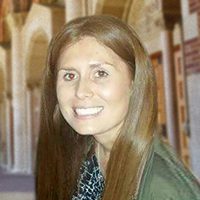 JESSICA ACEVES, M.S.
Operations Manager
New Student & Transition Programs
2021 NEW STUDENT ADVISOR EXECUTIVE BOARD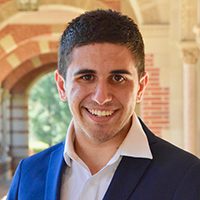 BUDDY AL-AYDI
Special Populations: Out-of-State Student, LGBTQ+
Hometown: Sparta, NJ
Major: English
Minor/Specialization: Asian Languages (Chinese)
Future Plans: Become an Actor
Work Experience: Student Caller (UCLA Call Center), Private Tutor
Extracurricular Activities: Sexperts at UCLA, LCC Theater Company
New Student & Transition Programs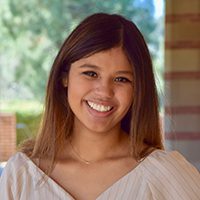 JAMEY BATTLE
Special Populations: Transfer Student, First Gen, Black/Latina
Hometown: San Diego, CA
Major: Sociology
Future Plans: I plan to take 1-2 gap years before applying to law school. Currently awaiting fellowship decisions and hope to work in a political office.
Work Experience: NSA Gold last year woooo
Extracurricular Activities: Going to coffee shops, art museums, journaling, traveling, reading, watching Queens Gambit
New Student & Transition Programs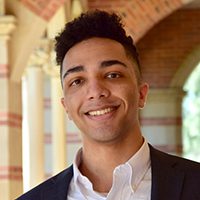 OMARI GROVES
Special Populations: Afrikan Diaspora, LGBTQ+
Hometown: Los Angeles, CA
Major: Sociology
Minor: Education Studies
Future Plans: Attending graduate school for an M.Ed. to teach secondary social sciences and ethnic studies. Planning to teach at the high school level in Southern California while volunteering to benefit diverse populations. Interested in pursuing education administration as a long-term goal.
Extracurricular Activities: Competitive Open-Style Dance, Music, Cooking, and Gaming
New Student & Transition Programs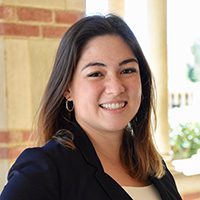 ABBY IRBY
Special Populations: CAE and AAP Student
Hometown: Rocklin, CA
Major: Statistics
Future Plans: Yoga Teacher Training 30-Day Intensive, backpack Europe, open my own business, MBA Program
Work Experience: UCLA Softball Manager for the 2019-2020 Season, Northwestern Mutual Life Insurance Intern, Licensed Insurer, NASA Intern for the Glenn Research Center, worked on an experiment that went to the International Space Station, and Dog Trainer
Extracurricular Activities: Yoga, Hiking, Backpacking, Slack-Lining, Ballet, cooking, baking, reading, and painting
New Student & Transition Programs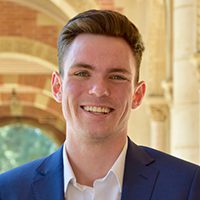 RYAN TROUTMAN
Special Populations: LGBTQ+, CAE
Hometown: Corona, CA
Major: Molecular Cell and Developmental Biology
Future Plans: Applying to a Master of Entry Level Nursing Program to become an RN
Work Experience: New Student Advisor (2 years), New Student Mentor, Employee at Regal Cinemas
Extracurricular Activities: Gaming, finding the best coffee shops, working out, DnD, hanging out with friends
New Student & Transition Programs