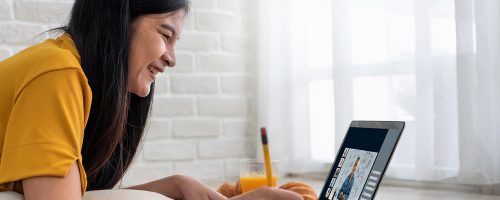 As part of the New Student Mentoring Network, we are offering a Speaker Series, weekly webinars to provide you with tips, resources, and access to various UCLA departments, offices, and services.  The webinars are held every Friday from 1:00 – 2:00 pm PDT.

The topics scheduled for this quarter are:
Week 1 – UCLA History and Traditions (hosted by Alumni Affairs)
Week 2 – Road to Academic Success (hosted by College Academic Counseling, UCLA Library, and the Undergraduate Research Center)
Week 3 – Virtual UCLA (hosted by Student Engagement, SOLE, and UCLA Recreation)
Week 4 – Self-Care in a Pandemic (hosted by CAPS and RISE)
Week 5 – Next Steps for New Bruins (hosted by NSTP, Career Center, and the International Education Office)
Week 6 – Health & Wellbeing (hosted by the Ashe Center)
Week 7 – Housing Town Hall (hosted by UCLA Housing)
If you are not able to attend the live presentations, don't worry.  We are also recording each webinar.  The webinar will be posted online the following Tuesday at 12:00 noon PDT.

You will be able to VIEW THE RECORDED WEBINARS by following this link or by clicking on the title of the each presentation below.