PAGE 1
Being part of the New Student & Transition Programs Staff means:
Working long hours
Liking talking more than, say, sleeping
Having fun and working hard (which may seem like the same thing)
Having co-workers who are also your friends
Being a team player
Being open-minded
Being passionate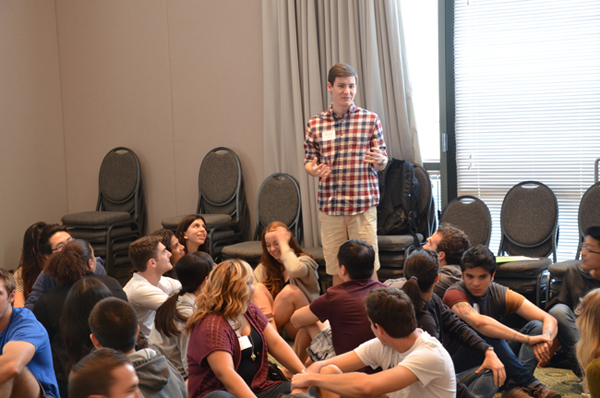 Staff training is not easy. It's like adding another class to your Spring Quarter. You will have LOTS of material to learn, assignments to do, and tests to take. One of these assignments is to phone call incoming students to welcome them to UCLA and tell them about important information and deadlines.
There are also fun times during training. The thing to remember is that your training is crucial to preparing you for the summer.
PAGE 2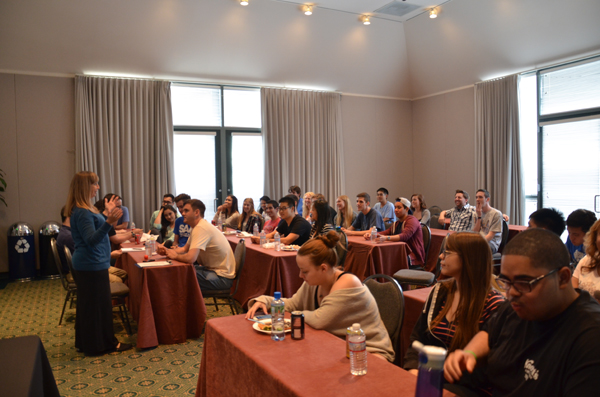 What do you learn in Training? A lot, like how to:
Counsel one-on-one
Give presentations
Facilitate discussions
Lead Tours
Present workshops
Keep in mind that you don't have to have any previous counseling experience – that's what training is for. You don't have to be involved in lots of UCLA organizations either. It's helpful to know all the ins and outs of UCLA, but we will train you on that as well.
And you're going to learn all the academic rules and regulations for UCLA, which is vital to your job (but also cool to know for you and your friends!).
Training will challenge you, but it's rewarding and fun too. Plus it gives you great experience for positions after you graduate.
PAGE 3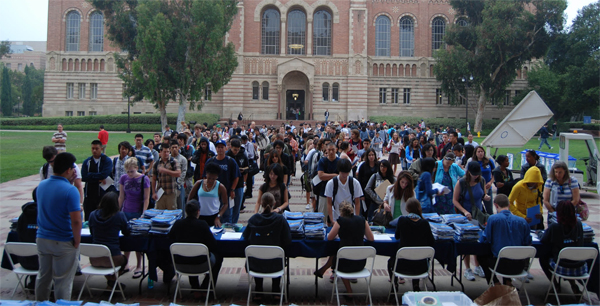 Being a part of the NSTP staff means having a schedule with a great deal of variety. Some mornings you have to wake up very early for check-in (like the one pictured here) and some nights you're up late counseling students.
As a Gold team member, you live in the residence halls and work full-time during the summer – there's no time for other committments like summer school or research. If there's a session, then you're working. There's no way around it.
As a Blue team member, your hours can be scheduled around classes or other obligations (and you can request days off if you need them). Although you are not required to work full-time, the ideal candidates would be able to work between 30-40 hours per week during the summer.
PAGE 4

Working on staff presents many great opportunities – you're going to gain a lot of experience that will help you in any profession you enter in the future. Think of how important it is to know how to give a good presentation, or to work on a team project.
Here is an NSA meeting her students for the first time. No matter which position you take, it's always exciting when students arrive!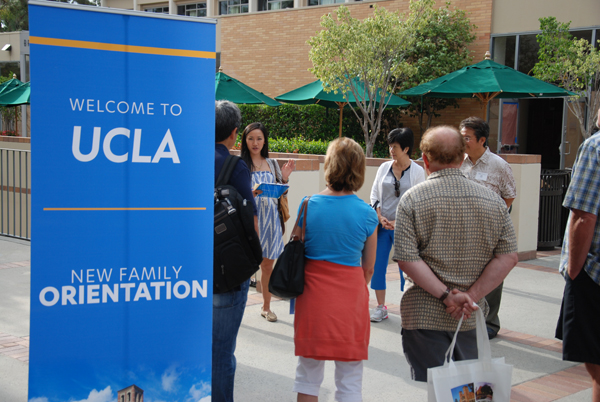 Meeting the family members at Family Orientation is just as exciting!
PAGE 5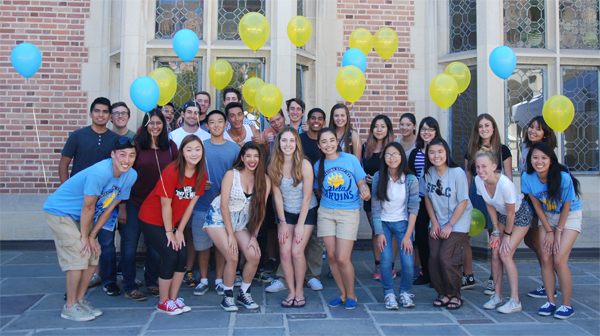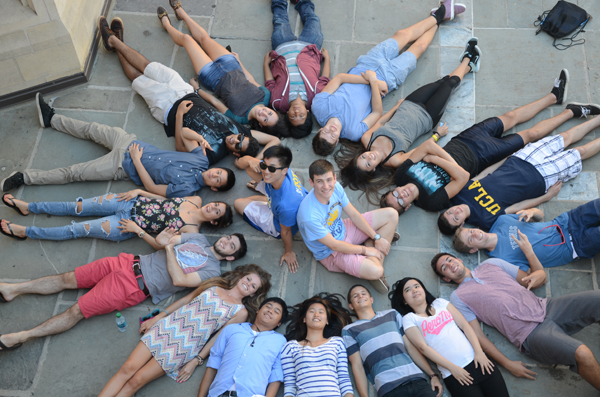 Tour days present another opportunity for the staff to have fun while working.
PAGE 6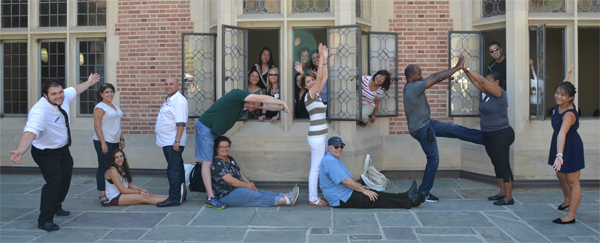 Parents and family members have fun on their own tours as well.
PAGE 7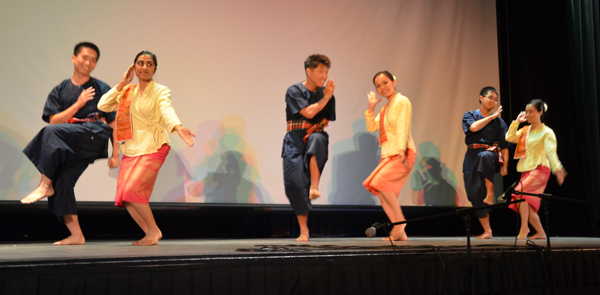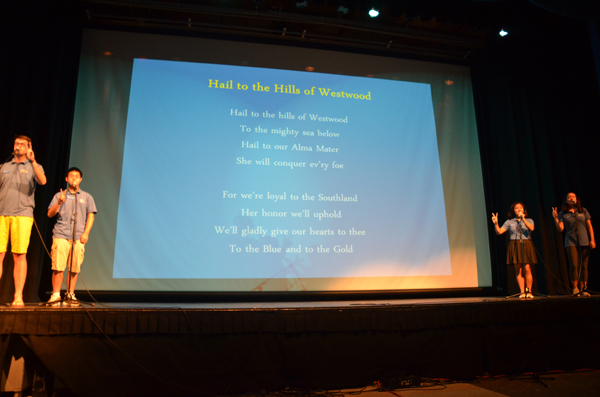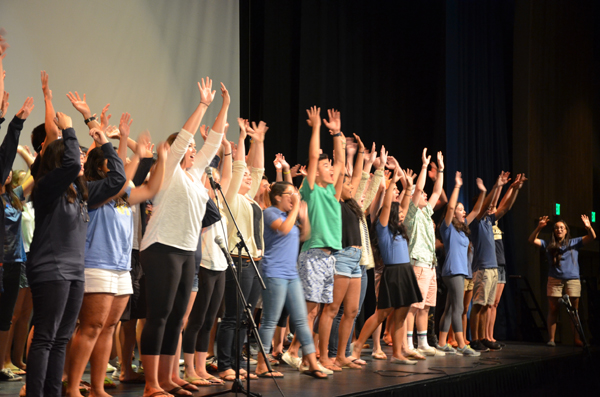 After presentations and advising, the First Year Session evening activities kick off with Cabaret, a show put on by the NSTP staff. No, there's no audition – and this part of the job is voluntary. You can perform, help out with stage crew, or simply be a part of the audience to cheer on your fellow staff members. We may not be "American Idol" material, but our students always seem to enjoy whatever we put together.
PAGE 8
After all of that hard work, there's time for fun off the clock as well. There are lots of great things that the NSTP staff plans throughout the summer. Like…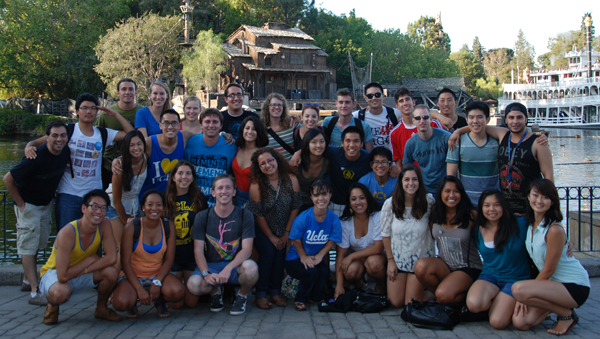 …a trip to Disneyland…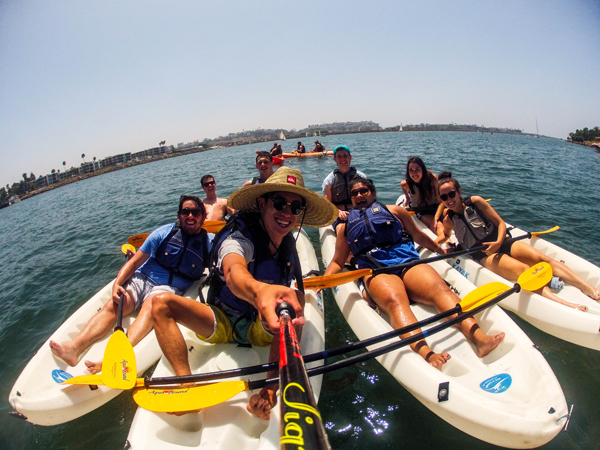 …going to the Marina Del Rey Aquatic Center…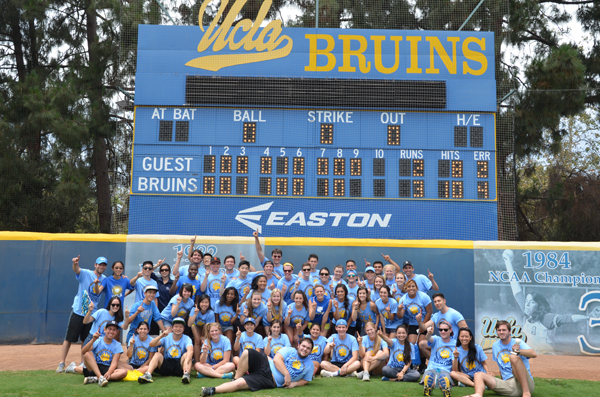 … or playing in the annual UCLA vs. USC Orientation Staff softball game.
PAGE 9
You don't have to bleed Blue and Gold to be on our staff. We welcome O-staffers from all walks of life. We like that O-staffers, like all Bruins, represent a wide spectrum of backgrounds, experiences, and personalities.
Hopefully this has given you a better idea of what it's like to be a part of the New Student & Transition Programs Staff. We encourage you to apply for the Blue or the Gold team member position. Thank you for viewing!
QUESTIONS? Come to an Information Session!
Wednesday, January 9 – Noon, 2340 Ackerman Union
Tuesday, January 15 – 5pm, 230 Covel Commons